Chef Cooked, Restaurant Quality
Meals Delivered To Your Door.
We take the guesswork out of healthy eating.
How It Works

Choose Your Meals
50+ Menu Items & Snacks to Choose From. New specials every week.

We Cook & Deliver
Our team of chefs prepare and we deliver your meals fresh, directly to your home.
Heat, Eat & Enjoy
No prep, no clean up. Just heat your meals in a few minutes & enjoy.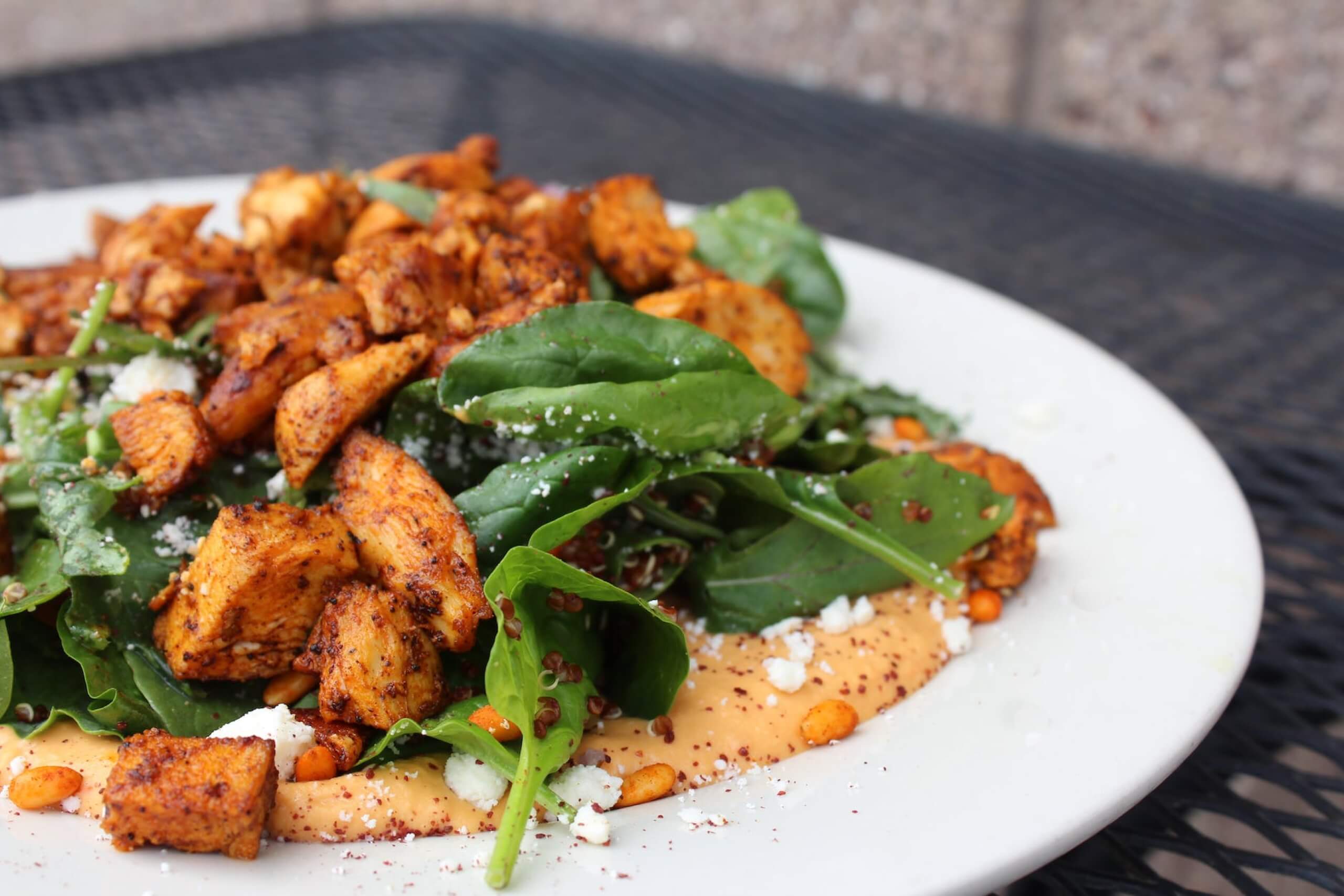 Featured Menu Favorites
Our Dietitians and Chefs create a nutritious balance of flavor and quality. We offer a wide variety of single-serve, ready-to-eat meals, homemade snacks and cold pressed juices.
Ratatouille Baked Chicken
Low Sodium, Gluten Free, Dairy Free, Diabetic Friendly, Low Carb, Nut Free, Low Calorie, Egg Free, Seafood Free, Soy Free
Sesame Beef Stir Fry
Dairy Free, Seafood Free, Egg Free, Gluten Free, Low Carb, Low Calorie
Chicken Cacciatore over Orzo
Low Sodium, Dairy Free, Nut Free, Low Calorie, Egg Free, Seafood Free, Soy Free
Apple Cinnamon Roll Pancakes
Low Sodium, Seafood Free, Soy Free, Low Calorie
Hearty Breakfast Scramble
Dairy Free, Diabetic Friendly, Gluten Free, Low Carb, Seafood Free, Soy Free, Low Calorie, Low Sodium
Chicken Bacon, Egg, & Swiss Breakfast Pizza
Seafood Free, Soy Free, Gluten Free, Low Carb, Low Calorie
Our Mission
Discover the taste of all-natural goodness from our locally-owned family business, hand-delivered to your home! Our expert chefs and dietitians create delicious, never-frozen meals with no added preservatives for you to indulge, and transform your health!
Macro friendly and balanced meals with high quality ingredients. Nutre goes above and beyond by providing the sugar, fiber and sodium in each meal besides the macros and calories. Keep me on track with my macros as a busy business woman and trainer.
Sama G.
Every meal that I have tried is absolutely delicious. The portions are great and I love that you can see the nutrition information clearly labeled on the front of each meal. Great, reliable delivery service! Highly recommend trying Nutre if you haven't yet.
Shayna F.
I have been loving my meals from nutre meals! They are so delicious, fresh, and always delivered on time. The company is very responsive with any questions or concerns I have. Overall an amazing value & so easy to track for my weight loss goals!
Christina G.
When I first started with Nutre Meals, I didn't know what to expect. My first meal arrived and I was hooked! Haha. Every single meal is full of taste! Nutritious and delicious. Their steak is to die for. Also, their healthy donuts are must try - White chocolate coconut and chocolate sprinkled are by far my favorite!
Sandra K.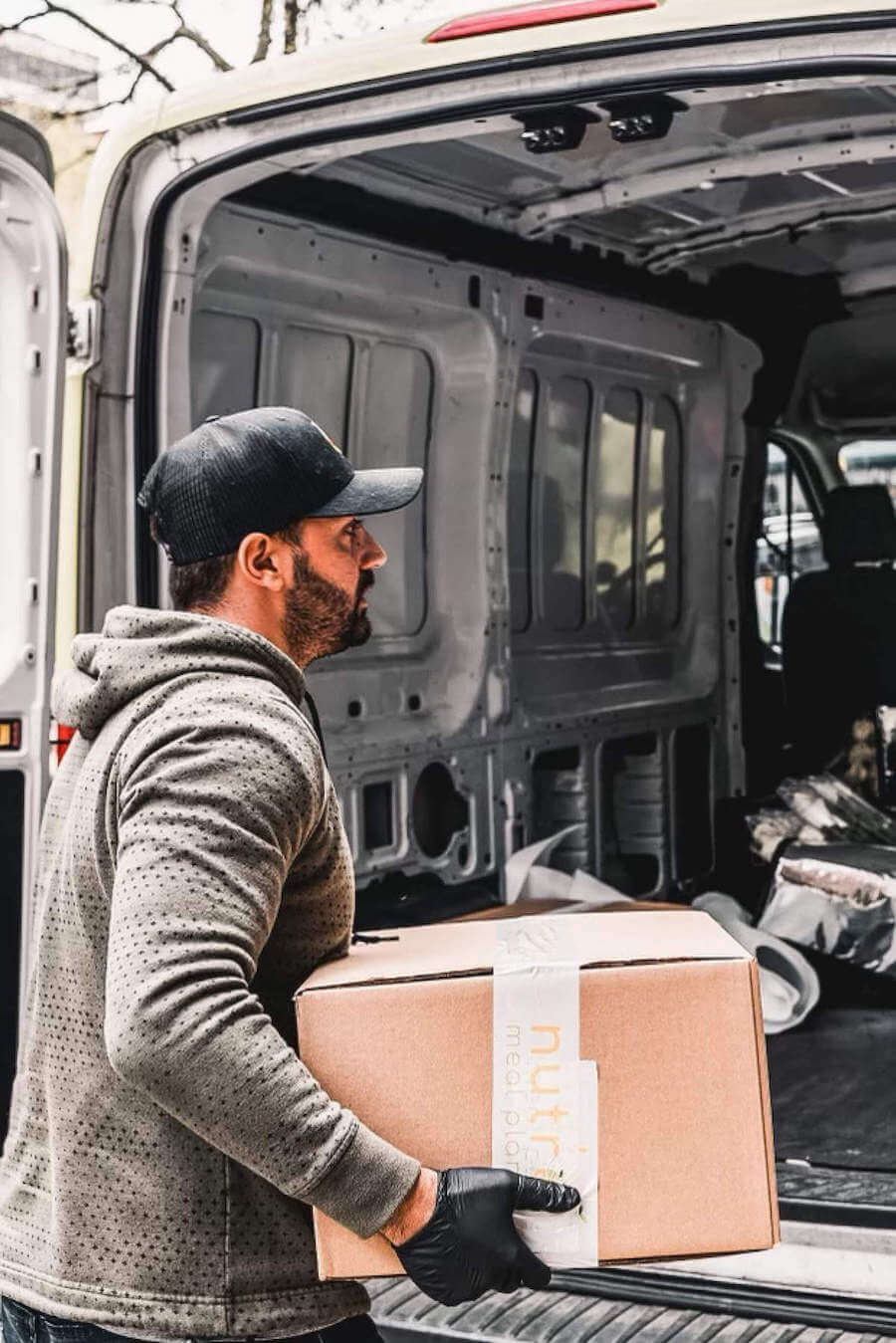 We're committed
to helping our neighbors in need.
Coming from a first-generation Italian family, we place great value on the quality of our food. The opportunity to create meals that have the power to improve people's lives and promote healthy living is what makes this pursuit so meaningful.
Supporting our community is at the core of what we do
Learn more